Improve Efficiency and Reduce Risk
Help your company maximize workplace efficiency and minimize risk with a free At Leisure Group Account.  Our proprietary online compliance management tools allow for effortless tracking of each employee's training and license/certification needs.
Some of the benefits of a group account include:
Easy-to-use group dashboard listing all employees and their enrolled courses
License management tools for quick visibility of employees' upcoming license expirations - or set text/email alerts!
At-a-glance view of employees' course progress
View and download employees' certificates of completion
Download CSV reports of employee information
25% discount on all courses*
Flexible payment/billing options
Complimentary job board access - Post jobs to thousands of construction professionals at no cost
Dedicated support representative
Here's the best part... Group accounts are free!
*25% discount does not include Massachusetts In-Service Training Program.
Click here to download a printable PDF of this page
My Group Dashboard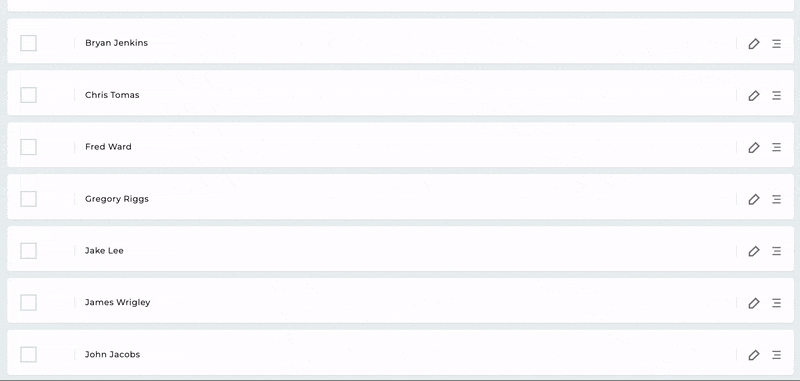 As a group administrator, you can effortlessly view and manage all of your employees from one easy-to-use dashboard.
Click on any user to expand for more details, including course progress on any enrolled courses and certificates of completion.
Add a new group member in less than 20 seconds. The employee will receive an automated email with login information to his/her account.
With the click of a button, download a CSV report with data on all of your employees' course progress and renewal/application submission progress.
Purchase and Assign Courses
Whether you need to purchase 5 courses or 500 courses, you can do so with the click of a button.
With flexible billing and payment options, choose to pay by credit card, PayPal, or by check. Need a custom invoicing structure? No problem!
Effortlessly assign courses to your group members as needed. They'll get an automated email letting them know they've been enrolled in a new course.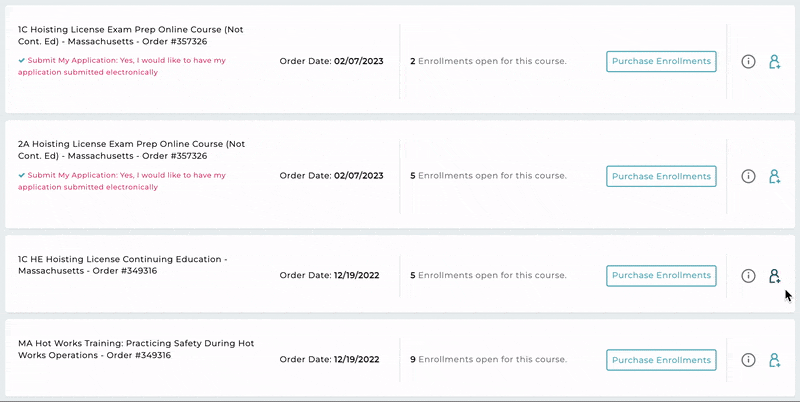 Group License Management

We know that managing multiple employees' license expiration dates can be a real headache. That's why we created our group license management tools.
View all your employees' licenses at-a-glance, with color coded expiration dates so you can easily see when someone is about to expire (or already has).
Quickly see if the employee has completed the course(s) required to renew his/her license.
You can also set up text and/or email alerts so expiration dates don't sneak up on you and your employees.
With the click of a button, download a CSV report with data on all of your employees' license expiration dates.