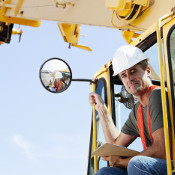 Hoisting Engineer
The only company that can say "we offer it all when it comes to the MA Hoisting License". From exam prep, to short-term permits; and the only place on the internet with electronic application submission.  We even offer DOT Medical Cards for just $65!  At-Leisure is truly an industry leader. We are committed to providing our customers with the best experience possible.  We are local, and we are veterans.
Select from the dropdown list which area of MA hoisting licensing you are interested to learn more about…
Construction Supervisor
WINTER SALE! $199 12-Hour Classroom + Online Package. Save 20% on online + classroom bundles for a limited time. Discount automatically applies in cart. Classroom and Online courses for MA Construction Supervisor License Continuing Education.  Our courses are state approved and meet all state requirements implemented January 1, 2018 by the MA Department of Public Safety. We offer a solution for every situation; complete packages, or "a la carte" options! We have taken the time to ensure our course is top notch, and not just a bunch of useless hours to satisfy a renewal.
Select from the dropdown list which area of MA Construction Supervisor License you are interested to learn more information.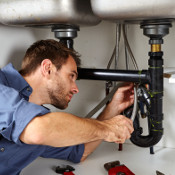 Plumber & Gas Fitter
You don't have to spend your weekend in a classroom anymore… Now, MA Plumbers and Gas Fitters can complete continuing education credits at home through our online course! These courses are approved by the MA Department of Professional Licensure, Board of State Examiners of Plumbers and Gas Fitters and covers all the MA Plumbing and Gas Fitter requirements for 248 CMR 11.04. This self-paced online course is extremely user-friendly and walks you through the entire renewal process.
Select from the dropdown list which area of MA Plumber & Gas Fitter licensing you are interested to learn more about…

Wastewater Operator
Massachusetts certified wastewater operators are required to complete 20 training contact hours (TCHs) during each two-year renewal period ending December 31 of odd years. At Leisure offers convenient, self-paced online training solutions so you can complete your TCHs at your leisure from the comfort of your home or on the go from your mobile device.

Hot Works
Hot work is any work involving burning, welding, or a similar operation that is capable of initiating fires or explosions, such as soldering, brazing, cutting, grinding, thawing frozen pipe, drilling or tapping, torch-applied roofing, or any other activity that produces heat, spark, or flame.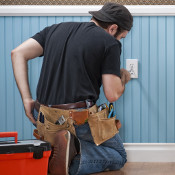 Electrician
At Leisure Contractor Licensing brings to you a self-paced, relaxed, easy-to-navigate online alternative to the traditional classroom setting. Authored by an electrical industry expert, our courses bring all the benefits of the classroom setting directly to you in the comfort and leisure of your own home, workplace, or anywhere you have internet access. The new age on continuing education is here, for you to complete at your leisure.