You can add multiple courses to your cart & check out at any time.

This Massachusetts Electrician Continuing Education course covers: 6 clock hours of Professional Development continuing education for license renewal.
This is a self-paced course, which allows you to complete the material at your leisure! State-approved by the MA Division of Professional Licensure to meet all continuing education requirements. Completion of this course results in immediate access to your certificate. At Leisure Contractor Licensing will report your CE hours to the Massachusetts Board of State Examiners of Electricians.
Course Value
The topics discussed in this Professional Development course were written by an industry expert and have received tremendous praise by past customers for being highly informative and engaging.  The author for this course is the same author who wrote and conducts our popular MA Construction Supervisor Continuing Education courses. 
Check out a complete list of the course details and benefits below.
Looking for the full 21 hours? Click here to access our convenient course chooser.
Course Details & Benefits:
Course Overview
6 Hour Professional Development Topics
Workers' Compensation Insurance Requirements
Basic Contract Content and Development
Managing Contracts and Invoicing
Managing and Motivating Employees
Identifying and Mitigating Project Risk
Basic Construction Estimating Practice
Reading and Understanding Plans
Reading and Understanding Trade Specific Plans
Managing and Communicating with Clients
Basic Project Management
Basic Scheduling Concepts
Recognizing Environmental Hazards
About Course Author
Wayne J. Del Pico is president of W.J. Del Pico, Inc., where he provides construction management and litigation support services for construction-related matters. He provides services to law firms representing clients in construction matters ranging from delay claims to product failure.
Mr. Del Pico has more than 38 years of experience in construction project management, scheduling, and estimating, and has been involved in projects throughout most of the United States. His professional experience includes private commercial construction, public construction, retail construction, and residential land development and construction.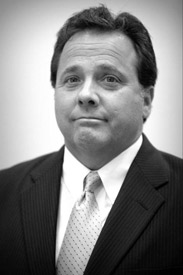 Mr. Del Pico holds a degree in civil engineering from Northeastern University in Boston, where he taught construction-related curricula in cost estimating, project management, and project scheduling from 1992 until 2006. He is also a member of the adjunct faculty at Wentworth Institute of Technology in Boston, where he currently teaches programs in construction cost analysis, estimating, project control, and construction scheduling.
Mr. Del Pico has developed and presented a variety of state building code update and license renewal classes. Mr. Del Pico is a nationally recognized lecturer on construction related topics and is the author of Plan Reading and Material Takeoff (1994) and Estimating Building Costs, 1st & 2nd editions (2004 and 2011), Project Control; Integrating Cost and Schedule in Construction (2013), Electrical Estimating Methods, 4th Edition (2015), and is a coauthor of The Practice of Cost Segregation Analysis (2005), as well as numerous training and education programs and white papers.
His construction experience and knowledge of the industry qualified him to be the 2010 president of the Builders Association of Greater Boston. He is also a Neutral for the American Arbitration Association where he hears construction related disputes. For more information on Wayne J. Del Pico, please visit his website, www.wjdelpico.com.
Instant Certificate Download
Upon completion of the course, your certificate is immediately available for download. At Leisure Contractor Licensing will report your CE hours to the Massachusetts Board of State Examiners of Electricians.
Custom Built Software
Our website was built on one foundation: ease of use! We didn't integrate a random course player from a 3rd-party. Instead, our software is custom built to offer you the best user experience possible. To catch a glimpse of our course player, and learn about its benefits, click here.
Optional Audio Narration
We didn't take the cheap route; we paid for a professional reader in a studio to provide you with optional audio narration. No computer voice. No echo. Just a soft, pleasant voice to read to you, if you choose.
Auto-Saved Course Progress – 24/7 Access
Don't have time to finish your course(s) in one sitting? Don't worry about it. Our "bookmark" feature will automatically save your progress down to the exact location - so all you have to do is click "resume" when you're ready to continue on.
Mobile Friendly
Access your account and complete your course(s) from any Internet-enabled device, any time, any place.
Course Subscription
Some of our competitors only grant you 30 days access to your course. When you enroll in our continuing education courses, you gain more than enough time to complete your course (4 months, to be exact). However, should you need more time, we'll make it happen! Our world-class customer support team is standing by to ensure your experience is as positive as it can be.
License Management Tools
Renewing your license can sneak up on you, leaving you to rush to complete your continuing education at the last minute. We have a solution for you: our license management tools! Free with your account, simply add your license expiration date, and choose when you want to be notified. Our system will automatically notify you that your license is coming due for renewal. Choose between email and/or text notification.
World Class Customer Support
You don't need to be a computer expert to use our platform. Our entire site was built with the comprehension that "ease of use" is rule number one. Still, you may decide you want some help, and we are a quick phone call away. We receive a LOT of positive feedback for our customer support, so rest assured, you're in good hands.
Course Integrity
At Leisure Contractor Licensing brings to you a self-paced, relaxed, easy-to-navigate online alternative to the traditional classroom setting. Authored by an electrical industry expert, our course brings all the benefits of the classroom setting directly to you in the comfort and leisure of your own home, workplace, or anywhere you have internet access. The new age on continuing education is here, for you to complete at your leisure.
This six hour online course will cover important aspects of professional development for electricians focusing on proven business practices within the general construction and trades industry. After taking this course, students will have a better understanding of intrinsic trade processes and requirements of professional practices, including but not limited to Project Management, Schedule Concepts, Construction Estimating Practices, Reading and Understanding Plans, Identifying and Mitigating Risk, Workers Compensation Insurance Requirements, and more.
Premium Refund Policy
Courses are not timestamped. Try us out, and if you are not satisfied with the experience, you will receive a full refund as long as you have not completed the course!
Resources:
Continuing Education Requirements
Massachusetts Master and Journeyman Electricians are required to complete 21 hours of continuing education including 15 hours of continuing education related to the Massachusetts Electrical Code, business, law, and related topics, and 6 hours of professional development in topics related to electrical code, business, law, first aid, safety, building code, and related topics. Electricians are required 21 hours every three years based off the NEC and MEC Electric code update every three year cycle by July 31st of the cycle; the current cycle ends in 2019.
When you finish the 15-hour or 6-hour continuing education course, you will have immediate access to your certificate of completion and At Leisure Contractor Licensing will report your CE hours to the Massachusetts Board of State Examiners of Electricians.
Renewal Process
Effective for the 2019 renewal cycle, the Board of State Examiners of Electricians now requires all licensees to renew online through the Division of Professional Licensure's (DPL) e-PLACE Portal. All licensees will receive a renewal notice by mail approximately sixty (60) to ninety (90) days prior to the expiration date of July 31st. The renewal notice will contain an authorization code that will allow the license holder to renew through the e-PLACE portal.
If you have not previously renewed your license online, please review the Board's detailed instructions for doing so. You will need your authorization code and Record ID (license number), which can be obtained from the renewal notice mailed to your address of record. If you do not have an authorization code, you can request it here. You will need your:
License Record ID;
Last Four (4) Digits of your SSN for FEIN; and
License Serial Number.
If you have renewed online in prior cycles, please use your previously created logon and password to login to the ePLACE Portal. After logging in, an option to renew should appear to the right of your license information.
If you have any questions, please call the Board office at (617) 727-9931.
When you finish our continuing education course, you will have immediate access to your certificate of completion and At Leisure Contractor Licensing will report your CE hours to the Massachusetts Board of State Examiners of Electricians. For all courses, you must keep copies of your certificates for 10 years.
In the event your ePLACE Portal Summary of Continuing Education shows 0 Completed Hours BUT your Continuing Education List confirms you have 15 Completed Hours, you will need to contact the Board at (617) 727-9931.
State Contact
Massachusetts Board of State Examiners of Electricians
1000 Washington St.
Suite 710
Boston, MA 02118
Robert T Ferguson, Executive Director
Phone: (617) 727-9931
Fax: (617) 727-9932
E-mail: electricians.Board@state.ma.us
Division of Professional Licensure
Board of State Examiners of Electricians
239 Causeway Street, Fifth Floor
Boston, MA 02114
Phone: (617) 727-9930
Fax: (617) 727-5012