The Renewal Form
Below is a sample of the renewal form which is mailed to you by the state about 45 days prior to your hoisting license expiration date. The state will NOT accept any continuing education certificates unless accompanied by this renewal form.  
The continuing education course(s) may be completed at any time, however, you may not submit to the state until they have sent you a renewal form.  If you are within the 45 day window of your hoisting license expiration date and have not received this form, it has most likely got lost in the mail. If you have changed your address in the last 2 years and did not update it with the state, this would be the reason. 
 
How to Obtain a New Renewal Form
In order to obtain a new renewal form, you must request one from the state by submitting a Request for Duplicate Renewal Form. Here are two ways to submit this form: 
1) Online (easiest): If you have an account with us, we have created an automated form which will allow you to fill out and submit your request electronically.  From your user dashboard, click on "My Perks", then click Request Duplicate Renewal.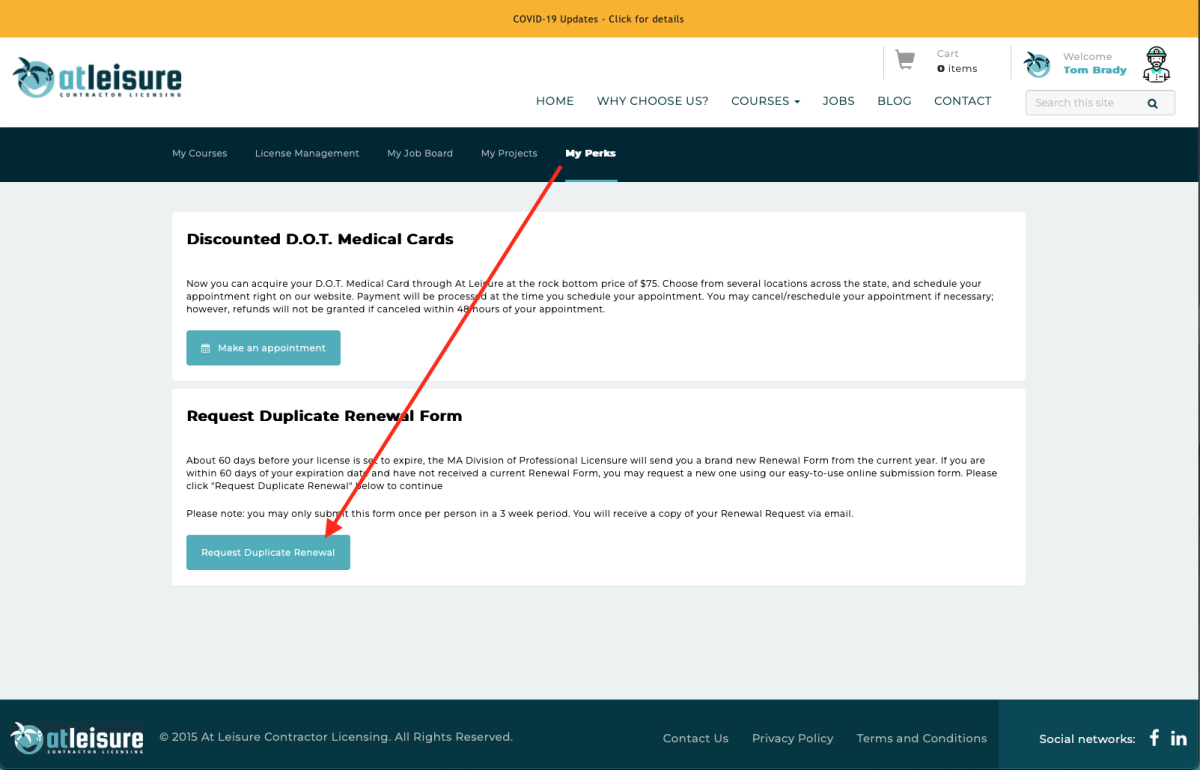 2) Manual: Print and submit the Request for Duplicate Renewal Form, which can be found here. Be absolutely certain to complete this form following the detailed instructions provided on the page.
Electronic Renewal Submission
Once you have received this form, you may upload it to our site if you have selected to have your renewal submitted through us.  Our system is intelligent, and will recognize your form and populate it with all of the necessary information provided in your Edit My Profile tab located in your dashboard. Please be sure to upload the highest quality image of your renewal form as possible.