You can add multiple courses to your cart & check out at any time.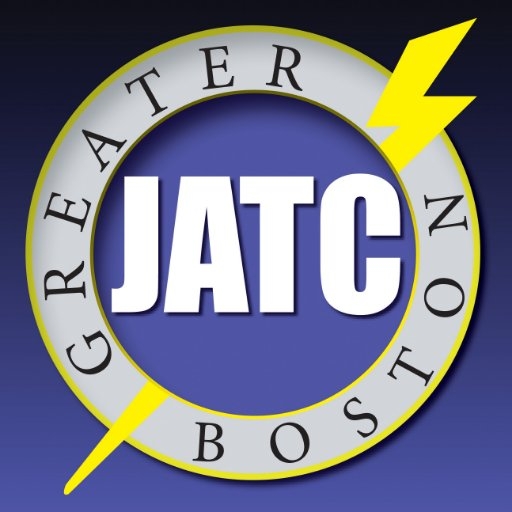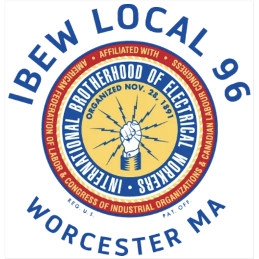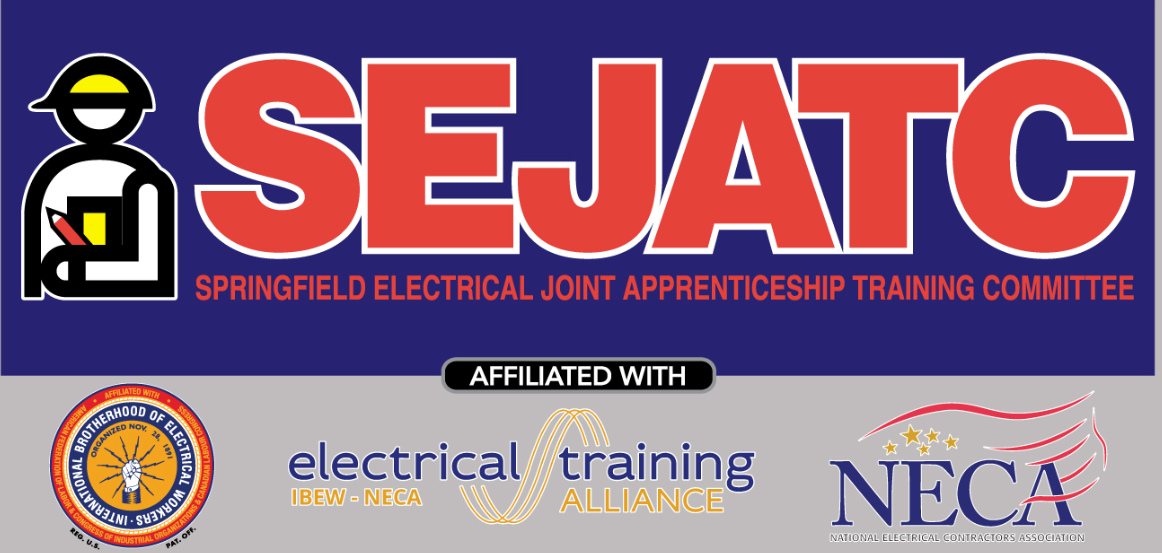 COMING SOON! At Leisure Contractor Licensing has teamed up with the JATC of Greater Boston, Springfield Electrical JATC, and Worcester Electrical JATC to offer our online electrical continuing for their members at a discounted price for those who are unable to make the classroom continuing education provided by their union. This course is approved by the Massachusetts Board of State Examiners of Electricians for all MA Master and Journeyman Electricians with a class A or B license. The course covers 15 clock hours of Board-approved continuing education for the 2017-2020 license renewal.
This is a self-paced course, which allows you to complete the material at your leisure! State-approved by the MA Division of Professional Licensure to meet all continuing education requirements, completion of this course results in immediate access to your certificate. At Leisure Contractor Licensing will report your CE hours to the Massachusetts Board of State Examiners of Electricians.
Course Value:
The 2017 NEC Code Review Online Course breaks down the type of NEC code changes and amendments and new code added to the NEC regulations.  The course explains how the new code regulations are to be applied in on-the-job situations and the changes from the previous NEC code review.  The author summarizes the code change with detailed take away of eachchange, amendment and new code regulations, and what it means in layman's terms.
The course is written in a manner to illustrate the changes to be easily understood and clearly presented to distinguish the changes made and what the changes mean for all levels of electrical work.
Check out a complete list of the course details and benefits below.
JATC Disclaimer of Endorsement:
Any reference in this website to any person, or organization, or activities, products, or services, related to such person or organization, or any linkages from this web site to the web site of another party, do not constitute or imply the endorsement, recommendation, or favoring of the JATC of Greater Boston, Springfield Elctrical JATC, and Worcester JATC or any of its employees or contractors acting on its behalf.

Course Details & Benefits:
About Course Author
This course is written and led by industry expert Robert McGann. Robert has been a certified Master Electrical Inspector for over 25 years, and an electrical educator for over 28 years. His experience and knowledge shine through in his thorough explanations of regulations and code in this video course.
Course Outline
This course covers the following topics:
Introduction
237 CMR 17.00: Mandatory Continuing Education (MCE)
237 CMR 16.00: Business and Other License Procedures
Applying for an Electrical/Systems Business License
237 CMR 18.00: Rules Governing Practice
237 CMR 13.00: Eligibility Criteria for Initial Licensure
237 CMR 14.00: Examinations for Licensure
527 CMR 12.00: Massachusetts Electrical Code (Amendments) & 780 CMR: Massachusetts State Building Code
NEC Chapter 1: General
NEC Chapter 2: Wiring and Protection
NEC Chapter 3: Wiring Methods and Materials
NEC Chapter 4: Equipment for General Use
NEC Chapter 5: Special Occupancies
NEC Chapter 6: Special Equipment
NEC Chapter 7: Special Conditions
The course includes periodic multiple choice quiz questions throughout each section, to help the student measure his or her comprehension of the topic and to ensure adequate understanding of each section. These quiz questions are placed periodically throughout the video modules. There is no minimum score required on the quiz questions; instead, if you select the wrong answer, the correct answer will be given, and an excerpt of code is shown citing where that topic is covered.
The course concludes with a 50-question multiple choice 'final exam,̓ which will ensure that the student has a thorough understanding of the entire course. If the student answers any of the questions incorrectly, the course will review the specific area of code with the student to improve understanding of that particular topic. Again, there is no minimum score required on the final exam.
Course Integrity
At Leisure Contractor Licensing brings to you a self-paced, relaxed, easy-to-navigate online alternative to the traditional classroom setting. Authored by an electrical industry expert, our course brings all the benefits of the classroom setting directly to you in the comfort and leisure of your own home, workplace, or anywhere you have internet access. The new age on continuing education is here, for you to complete at your leisure.
Instant Certificate Download
Upon completion of the course, your certificate is immediately available for download. At Leisure Contractor Licensing will report your CE hours to the Massachusetts Board of State Examiners of Electricians.
Custom Built Software
Our website was built on one foundation: ease of use! We didn't integrate a random course player from a 3rd-party. Instead, our software is custom built to offer you the best user experience possible. To catch a glimpse of our course player, and learn about its benefits, click here.
Auto-Saved Course Progress
Don't have time to finish your course(s) in one sitting? Don't worry about it. Our "bookmark" feature will automatically save your progress down to the exact location - so all you have to do is click "resume" when you're ready to continue on.
Course Subscription
Some of other providers only grant you 30 days access to your course. When you enroll in our continuing education courses, you gain more than enough time to complete your course (4 months, to be exact). However, should you need more time, we'll make it happen! Our world-class customer support team is standing by to ensure your experience is as positive as it can be.
License Management Tools
Renewing your license can sneak up on you, leaving you to rush to complete your continuing education at the last minute. We have a solution for you: our license management tools! Free with your account, simply add your license expiration date, and choose when you want to be notified. Our system will automatically notify you that your license is coming due for renewal. Choose between email and/or text notification.
World Class Customer Support
You don't need to be a computer expert to use our platform. Our entire site was built with the comprehension that "ease of use" is rule number one. Still, you may decide you want some help, and we are a quick phone call away. We receive a LOT of positive feedback for our customer support, so rest assured, you're in good hands. Visit our contact page to reach out.
Premium Refund Policy
Courses are not timestamped. Try us out, and if you are not satisfied with the experience, you will receive a full refund as long as you have not completed the course!
Resources:
Continuing Education Requirements
Massachusetts Master and Journeyman Electricians are required to complete 21 hours of continuing education in the three-year period before license renewal.
Of the required 21 clock hours, 15 clock hours shall be on topics related to 527 CMR 12.00: Massachusetts Electrical Code (Amendments), business, law, and related topics with a Provider in an area of study approved by the Board. Courses offered for Master Electricians and Journeyman Electricians shall focus on 527 CMR 12.00 and other laws and regulations as they pertain to Electrical Work.
Of the required 21 clock hours, six clock hours shall be in areas chosen by the licensee for professional development in the subjects of Electrical Code, business, law, first aid, safety, Building Code, and related topics.
Renewal Process
Effective for the 2019 renewal cycle, the Board of State Examiners of Electricians now requires all licensees to renew online through the Division of Professional Licensure's (DPL) e-PLACE Portal. All licensees will receive a renewal notice by mail approximately sixty (60) to ninety (90) days prior to the expiration date of July 31st. The renewal notice will contain an authorization code that will allow the license holder to renew through the e-PLACE portal.
If you have not previously renewed your license online, please review the Board's detailed instructions for doing so. Your will need your authorization code and Record ID (license number), which can be obtained from the renewal notice mailed to your address of record. If you do not have a license renewal form or authorization code, please email DPLauthcodes@mass.gov. You must provide the following information to obtain your license Record ID and Authorization Code:
First & Last Name (for an individual) or Entity Name (for an organization)
License Number
Type of License
Mailing Address
If you have renewed online in prior cycles, please use your previously created logon and password to login to the ePLACE Portal. After logging in, an option to renew should appear to the right of your license information.
If you have any questions, please call the Board office at (617) 727-9931.
When you finish our continuing education course, you will have immediate access to your certificate of completion and At Leisure Contractor Licensing will report your CE hours to the Massachusetts Board of State Examiners of Electricians. For all courses, you must keep copies of your certificates for 10 years.
In the event your ePLACE Portal Summary of Continuing Education shows 0 Completed Hours BUT your Continuing Education List confirms you have 15 Completed Hours, you will need to contact the Board at (617) 727-9931.
FAQs:
When will I receive my new license after renewing?
Upon successfully completing the online renewal process and submitting payment, your license will be considered renewed. However, please be aware that it will take approximately four (4) to six (6) weeks from the date that you submit your license online to receive the hard copy of your license in the mail. The hard copy will be sent to your address of record the Board has on file. Please be sure to update your address prior to submitting your renewal. Failure to do so may delay the receipt of the hard copy of your license.
While you are waiting to receive the hard copy of your license, you may verify your license status by using the DPL's Check a License database. For the Board's purposes, you may use a printout of your search result as proof of licensure while you await the hard copy of your license. Please note that the database may take twenty four (24) to forty eight (48) hours to update following the submission of your renewal online. If your information does not update after forty eight (48) hours, please contact the Board office at (617) 727-9931 or electricians.board@mass.gov.
Do I qualify for a reciprocal license?
The Electricians' Board currently has reciprocity with New Hampshire for both Master and Journeyman licenses. Applicants may apply for a Journeyman if they obtained licensure in NH by examination. Applicants may apply for a Master license if they already hold a MA Journeyman license or they may apply for both licenses in MA if they hold both in NH.
Note: Master applicants must document an equivalent 150 hr. Master program completion.
Applications are made online via the e-PLACE portal.
If I want to reinstate my license(s) that expired more than 1 renewal cycle ago, do I need to retake the exam?
Yes, per the Board regulation your license(s) can only be reinstated by retaking the respective exam. To begin you need to have the 15hrs code class completed. Then you need authorization to the exam vendor so you must complete and submit a request form to the Board office by mail or email electricians.board@mass.gov.
The request form is available on the state's website here.
When you receive the authorization information, you can then submit an exam application to PSI to schedule. The application is available here. You will receive an authorization number for each license you want to reinstate.
You must then take each exam and pass it to reinstate that license.